Driven P.M Leadership that balances Business & Technology with Excellent Execution
A proven Senior Project Leader for EDI and Enterprise Systems offering over 20 plus years extensive continuous improvement experience with a wide range of large IT projects and superior account management to enable competitive differentiation. Superior Leader project for major corporations in the Pharmaceutical, Banking/Finance, Distribution, Manufacturing and further diverse industries. Possess the ability to manage corporate wide enterprise projects from concept to launch. A leader that encourages staff to meet increasingly challenging outcomes by taking accountability. Select and allocate PM teams and proper resources projects. Consistently demonstrates exceptional abilities in the following areas:
Project Manager that Develops Corporate Compliance Policies & Procedures, Proposals and Reports.



Leader that Selects, Trains and Coaches for IT Staff Engagement, Retention & Performance Results.



Application Service Provider, Software Management and Budgeting



Collaborative Team Builder with Spirited Customer Focused Value



Strong Communicator with Diverse Clients & Stakeholders



Consensus Builder Marrying Business with IT decisions



Supply Chain Management, EDI/E‐Business, GXS and Trusted Link



Utilize PM Methodology, Use MS Office, MS Project, & MS Visio



Negotiate SLA's, Supplier Selections and Pricing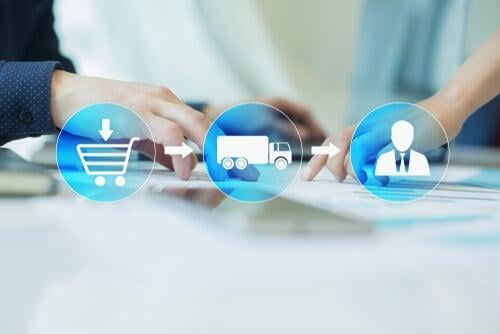 2009-2013
SUPPLY CHAIN MANAGEMENT MABE CANADA
PEG introduced BAAN Software was across the entire corporate network, and Precision was procured for the corporate head office. Engaged by this client for data transformation from BAAN to translate database information for integration of electronic invoices and purchase orders into EDI format for partners.